Weight Loss Foods
Eating foods that boost metabolism is a great way to help reach your weight loss goals and is essential in adopting that lifestyle change responsible for assisting in permanent weight loss. When we raise our metabolism we effectively burn calories faster thereby increasing our ability to create a calorie deficit in order to lose or maintain our weight. Certain types of foods can be considered weight loss foods by the sheer fact that they cause our body to expend more energy in the digestion process than others – primarily protein, fruits and vegetables, and wholes grains.
Protein
The body expends more energy in digesting protein than carbohydrates. This group of foods that boost metabolism includes fish, poultry, and lean red meat.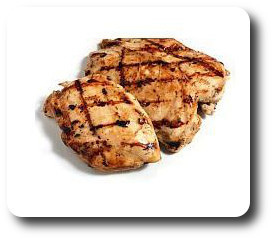 Fish is one of the best weight loss foods because it is a protein rich in omega-3 fatty acids. Omega-3 fatty acids are particularly important in the fact that they increase levels of fat-burning enzymes in the body. Other good sources of omega-3 from proteins can be found in flax seed and walnuts.
Poultry is naturally lean and always a good choice (I'm not talking about fried chicken). Baked or grilled chicken breast is a good lean protein that is filling yet will give your body something thermogenic to metabolize. Grilled chicken breast is one of my favorite weight loss foods because it's easy to fix and cooks fast. Just be sure to watch using barbecue sauce ladden with high-fructose corn syrup or a lot of sugar. Using seasonings such as lemon pepper are better so you don't add unwanted calories.
A big juicy T-bone steak is delicious but not the best choice in red meat if your trying to reduce the flab. But don't fret. You can still include some red meat in your diet and still fend off the unwanted calories. Top round and tenderloin can be on your list of weight loss foods as they to can be good metabolism boosters.
Fruits
Fruit is a carbohydrate. Although fruit contains sugar there are fruits which are rich in fiber which help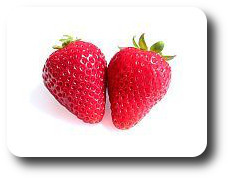 boost your metabolism. Although fiber can't be digested, your body will burn calories trying. Strawberries and blueberries are two good metabolism boosting fruits which can easily be added to a whole-grain cereal in the morning. Melons and citrus fruits have also been shown to boost metabolism. Another plus to these to weight loss foods is their antioxidant benefits. These foods should definitely be on your list of foods that boost metabolism.
Vegetables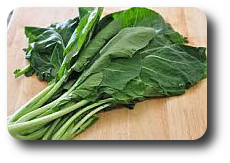 Listen to Mom and eat your vegetables! Most vegetables are high in fiber. Good low calorie – high fiber veggies include the dark leafy green ones such as turnips, collards, spinach, and mustard. These are good iron-rich foods that boost metabolism and because they are rich in fiber, you feel fuller longer.



Whole Grains
A list of foods that boost metabolism can not be complete without whole grain foods. Whole grains,
always a good choice of weight loss foods, are a complex carbohydrate rich in fiber. Fiber slows the absorption of carbs giving you a sense of fullness longer. Some good sources of whole grains include oatmeal, whole-grain cereals, whole-wheat bread, whole-grain pasta, and wild rice. Whole grains are an easy substitution for the processed varieties without sacrificing taste.
After about age 30 our metabolism slows down at a rate of about 2 to 5 percent per decade and is the main reason we tend to get chunkier with age. Permanent weight loss involves making permanent lifestyle changes, so it is most important that we learn to include these metabolism boosting foods in our diet to give us an edge as we age.